Buy / Invest in Ukrainian Bank
search for investment candidates in ukraine banking that fit investment profiles, target & partner search in ukraine, initial target investigation, company history search, contact establishment and negotiation, management background search and interview, governmental & regulatory investigation, equity in ukraine bank, buy shares in ukraine banks in kiev, dnepropetrovsk, kharkov, odessa, lviv, donetsk, sevastopol, kyiv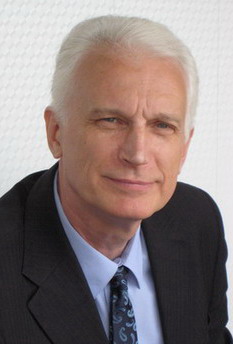 Anatoly POLYAKOV has been in search for investment candidates in the Ukrainian bank space for a Western private equity company managing the acquired financial assets for a consortium of European and US investment funds and partnerships since September 2007, in Russia since 2004. He is your contact in Ukraine to assist you with your initial target search, target investigation, target negotiations, supports your effort in due diligence, deal structure, deal transaction and post deal management. You don't have to learn the intricacies of Ukrainian language, business culture and local customs, Anatoly will guide you through them.
Compared to investment banks Anatoly POLYAKOV is much more flexible and able to move faster, on a short notice, by using the following skill and knowledge of Ukraine banks:
-   full detailed list of Ukrainian banks divided into 4 groups by the National Bank of Ukraine;
-   personal contacts established with top managers and owners of many banks in Ukraine;
-   strong analytical skills allowing to quickly pre-screen the potential target banks based on the investors requirements;
- strong communication and negotiation skills developed over long years in international relations;
-   ability to deliver daily research reports in English on phone, skype or email;
- confidentiality of the search as the number of persons in the know is limited to 1 (one) consultant compared to dozens at an investment bank;
- unlike investment banks no bias, competition or conflict of interest.
Depending on the investment profile requirements of his clients, the searches can take as little as half a day or can be continuous and ongoing projects aimed at: 
-
Initial Target Search:
he reviews his sources and identifies a number of banks that might be a fit and shortlists them with the buyer in order to reduce the noise and time required to find the right target to acquire.
-   
Target Investigation:
he uses his database and contacts the local authorities, if necessary, to understand the target bank background, structure, ownership, business lines, financials.  At this stage he gets insight into the reputation of the bank and its shareholders.
-   
Target Contact and Preliminary Negotiations:
he approaches target banks, with an acquiring party in his mind, to establish contact with the bank, develop a relationship with bank CEO, visit the bank and begin preliminary negotiations in order to understand the terms under which the owners are prepared to sell their equity, in whole or in part.   
-   
Board and Management Background Search:
he determines the interrelations and investigates their ability to adapt to the requirements of Western investors who will bring new banking technologies and corporate culture.
-  
Legal Framework:
he prepares the legal framework for foreign investors to understand these regulations and policies as they guide an acquisition approach.
-
Search Confidentiality and Limited Budget:
data collected on the potential target allows the investors to determine if they should devote their resources with those potential targets. Target bank's management will never know the investors name if he decides to withdraw at this stage. So far investors expenses in time and money are negligent compared to the scenario where they do all the above themselves.
-
Preparation of Buyers Visit and Meeting with Bank Management:
he coordinates the time of visit with the buyer and the bank CEO, briefs the buyer before the meeting and interprets at the meeting. Nobody is aware of the negotiations outside the target bank and the investors.
-
Focus on Potential Transaction:
he supports, if necessary, Buyers effort in due diligence, deal structure, deal transaction and post deal management.
Payment
- Initial Target Search, Target Investigation, Target Contact and Preliminary Negotiations, Board and Management Background Search, Legal Framework, Preparation of Buyers Visit: EUR 1,000- 2,000;
- UKR>ENG, RUS>ENG translation of accounts and other docs unavailable in English: EUR 0.12 per source word;
- Meeting with target company CEO and/or owners in Moscow: EUR 250/day;
- Meeting with target company CEO and/or owners outside Moscow, incl all travel expenses: EUR 500/day.
Anatoly POLYAKOV is based in Moscow and can be contacted at
anatoly(at)arbitratus(dot)ru
or on +7-916-126-91-82 with specific questions related to target search in Ukraine. When in Ukraine he uses # +38-063-169-54-33. He is a private, unincorporated investment consultant who acquired his expertise through five years of practical experience, not a chartered holder of CFA but strictly adhering to the Code of Ethics. Since 1989 Anatoly POLYAKOV holds a PhD in History of Diplomacy and International Relations from the Institute of USA and Canada Studies of the USSR Academy of Sciences. In 1978 The Secretary-General of the United Nations awarded him the United Nations Medal for his service as a Military Member of the United Nations Truce Supervision Organization in Palestine.