Consulting Services for Your Business Development in Russia / Ukraine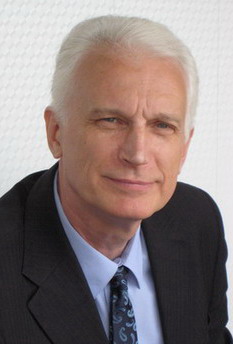 Additional consulting solutions can be offered for your business development in Russia and Ukraine. Use of local guidance saves you both time and money. It also saves you from awkward and sometimes dangerous to your image situations when you have to operate in a different business culture and environment, meet with foreign partners, tackle foreign languages, cuisines and drinking habits, etc.
Use your local representative/agent in Russia / Ukraine and you won't have to solve important issues and fight jet lag at the same time. Under the local guidance you'll enter the local market gradually and without much loss. You'll skip the unfruitful part of your development in Russia/Ukraine by delegating the market probe to your local councilor.
Anatoly POLYAKOV can be your local representative/agent in Russia and Ukraine. He is much more flexible than big companies and able to move faster, on a short notice, without any noise by using the following skill and knowledge of Russia and Ukraine:
- personal contacts in Russia and Ukraine business sector;
- strong analytical skills allowing to quickly pre-screen the potential target companies based on the investors requirements;
- strong communication and negotiation skills developed over long years in international relations;
- ability to deliver daily research reports in English on phone, skype or email;
- confidentiality of the search as the number of persons in the know is limited to 1 (one) consultant compared to dozens at an investment bank;
- unlike investment banks no bias, competition or conflict of interest.
The services.
Collection of Information about Businesses in Russia and Ukraine
Business Partner Background Check in Russia and Ukraine incl Owners and Directors
Russia/Ukraine Industry Survey
Business Partners Search in Russia and Ukraine
Registration of Local Company: Kick-Start Your Business Officially in Russia and Ukraine
Representation in Russia and Ukraine: Office, Staff, Email, Phone
Introduction of your Business to Industry in Russia and Ukraine
Business Negotiations on Behalf of Customer
Customers Visit Support, Local Business Guidance, Interpretation
Visits to Local Targets/Facilities and Inspection to Customers Checklist
Search for Commercial, Recreational and Residential Property
Search and Screening of Local Staff
Setting up Russian Website on Russian Servers and its Promotion on Russian Net
All terms are negotiable.
Anatoly POLYAKOV is based in Moscow and can be contacted at anatoly(at)arbitratus(dot)ru or on +7-916-126-91-82 with specific questions related to your business development in Russia and Ukraine. He is a private, unincorporated investment consultant who has acquired his expertise through five years of practical experience, not a chartered holder of CFA but strictly adhering to the Code of Ethics. Since 1989 Anatoly POLYAKOV holds a PhD in History of Diplomacy and International Relations from the Institute of USA and Canada Studies of the USSR Academy of Sciences. In 1978 The Secretary-General of the United Nations awarded him the United Nations Medal for his service as a Military Member of the United Nations Truce Supervision Organization in Palestine.